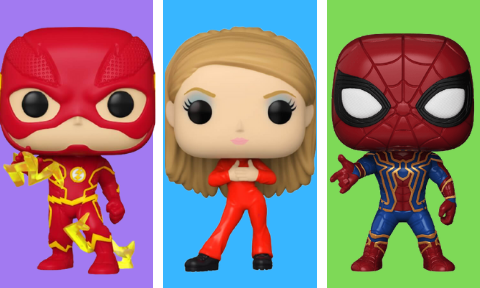 CHOOSE YOUR SUBSCRIPTION 👇
💥 WANT SOMETHING MORE UNIQUE!? 💥
👇 WANT TO KNOW MORE!? 👇
Here at Pop In A Box, we offer a monthly Pop! Vinyl subscription service. It's simple, all you need to do is select your plan to receive the amount of Pops! and franchise that suits you. We will then deliver them straight to your door each and every month!
What could be better than a regular supply of Pop! Vinyl?!
We offer a 1, 2, 3, 6, or 12 Pop! Vinyl a month in an array of different franchises and products!
Pop In A Box has a unique Pop! Tracker which allows us to keep track of which figures you already have, and what you want or don't want.
This means we will never send you a duplicate or a Pop! you don't want! Perfect for all Pop! Vinyl collectors everywhere!

YEP! You heard that right... if you're a subscriber, you'll receive 10% off all orders placed on the Pop In A Box site!
Learn more about our Mystery Monthly Funko Boxes, to start collecting the Pops you want! Choose a Classic subscription to have a choice of any franchise, or narrow down to your favourite franchise, including Marvel, Disney, Harry Potter and many more!